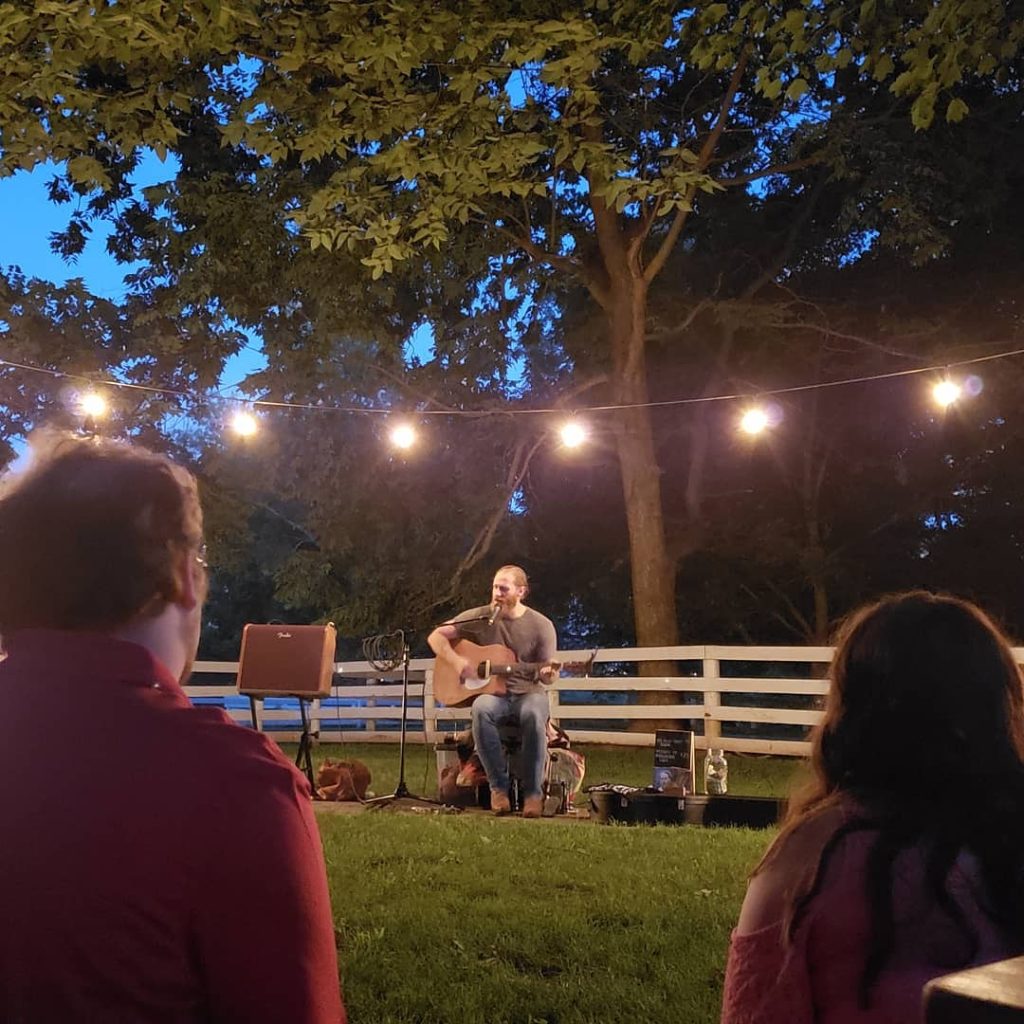 Music on the Lawn - September
Shaker Village of Pleasant Hill
3501 Lexington Rd, Harrodsburg, Kentucky 40330
Friday, September 1st
5:30pm - 8:30pm EDT
Saturday, September 2nd
5:30pm - 8:30pm EDT
Sunday, September 3rd
5:30pm - 8:30pm EDT
Friday, September 8th
5:30pm - 8:30pm EDT
Saturday, September 9th
5:30pm - 8:30pm EDT
Friday, September 15th
5:30pm - 8:30pm EDT
Saturday, September 16th
5:30pm - 8:30pm EDT
Friday, September 22nd
5:30pm - 8:30pm EDT
Saturday, September 23rd
11:30am - 8:30pm EDT
Sunday, September 24th
11:30am - 4:00pm EDT
Friday, September 29th
5:30pm - 8:30pm EDT
Saturday, September 30th
5:30pm - 8:30pm EDT
The greatest combination of live music, amazing food and a farm-fresh setting you could ever imagine! Join us for an evening on the lawn between the historic 1839 Trustees' Office and the Shaker Village garden.
Music on the Lawn features live music, outdoor dining, drinks and specialty cocktails around the fire pit.
September Schedule
Extended performances on September 23rd and 24th are part of the 2023 Harvest Fest.
Friday, September 1: Matt Green
Saturday, September 2: Buck the Taxidermist
Sunday, September 3: Randy Kaplan
Friday, September 8: Shane White
Saturday, September 9: Scott Collins
Friday, September 15: The Pastime Trio
Saturday, September 16: Carrie Johnson
Friday, September 22: Venus Lori
Saturday, September 23 11:30-1:30: The Pastime Trio
Saturday, September 23: 2:00-4:00: Chris Weiss
Saturday, September 23 5:30-8:30: Dean Phelps
Sunday, September 24 11:30-1:30 Mike Archer
Sunday, September 24: 2:00-4:00: Liz Bowman
Friday, September 29: Keith Williams
Saturday, September 30: Gideon Maki
Music on the Lawn continues every weekend through October.