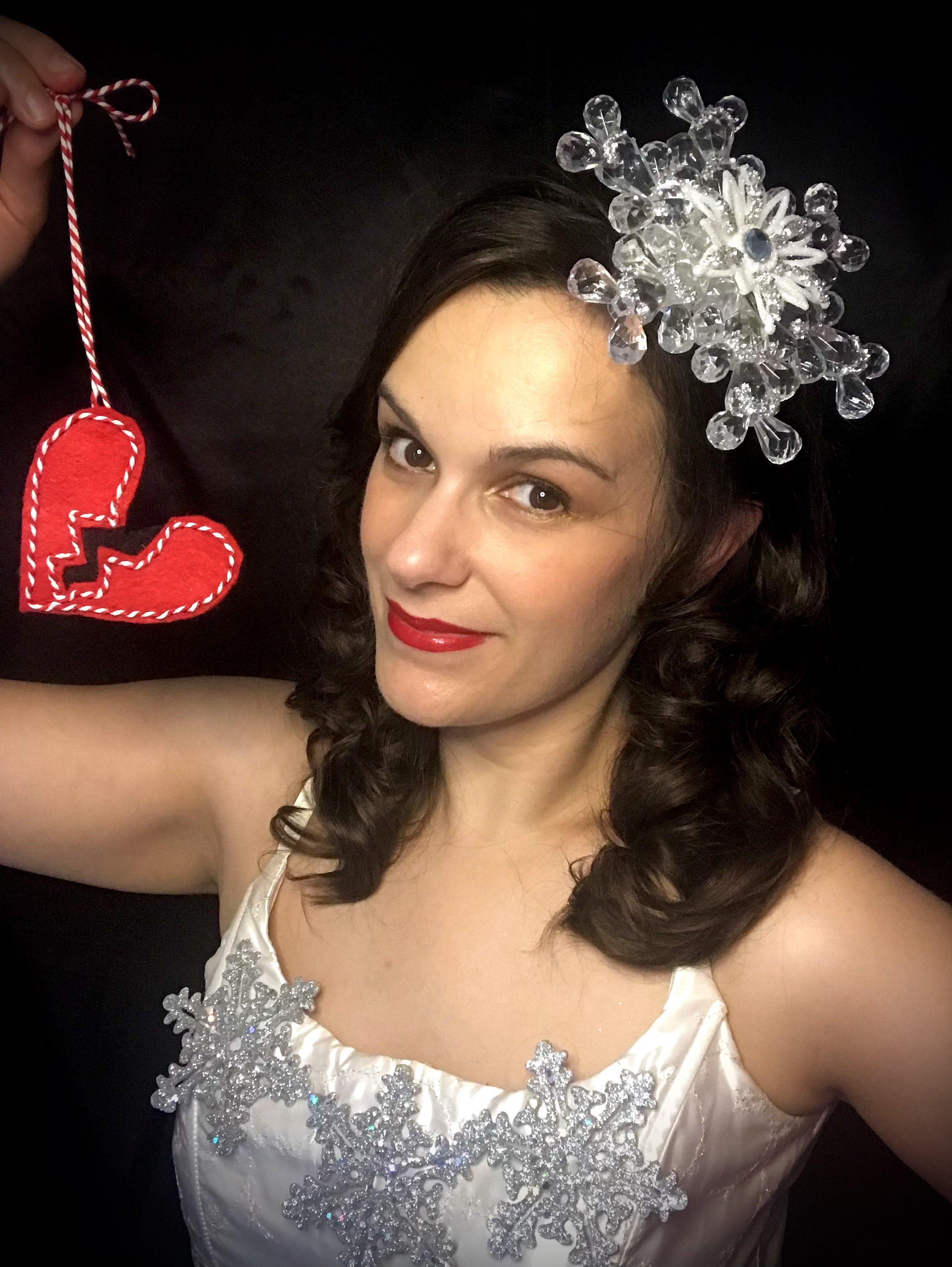 "The Twelve Dates of Christmas", written by Ginna Hoben, and presented by Ingénueity Unlimited
Farish Theater
140 East Main Street, Lexington, Kentucky 40507
Thursday, November 30th
7:00pm - 9:00pm EST
Friday, December 1st
7:00pm - 9:00pm EST
Saturday, December 2nd
7:00pm - 9:00pm EST
Sunday, December 3rd
2:00pm - 4:00pm EST
Admission Fee: $25 at door (cash only) or in advance (Eventbrite, plus tax & fees)
"THE TWELVE DATES OF CHRISTMAS", written by Ginna Hoben, and presented by Ingénueity Unlimited
Join Mary as she overcomes a holiday heartache by navigating the ups and downs of dating to redefine her outlook on life and love. After seeing her fiancé kiss another woman at the televised Thanksgiving Day Parade, Mary's life falls apart – just in time for the holidays. Over the next year, she stumbles back into the dating world, where "romance" ranges from weird and creepy to absurd and comical. It seems nothing can help Mary's growing cynicism, until the charm and innocence of a five-year-old boy unexpectedly brings a new outlook on life and love. This heartwarming one-woman play offers a hilarious and modern alternative to the old standards of the holiday season.
Comedy
Rated PG-13 for adult language.
Produced by special arrangement with Playscripts, Inc. (www.playscripts.com).
Tickets
$25 - At Door, cash ONLY
$25 - In Advance, Eventbrite, plus tax & fees
Nov. 30: https://IU12DatesThursday.eventbrite.com
Dec. 1: https://IU12DatesFriday.eventbrite.com
Dec. 2: https://IU12DatesSaturday.eventbrite.com
Dec. 3: https://IU12DatesSunday.eventbrite.com