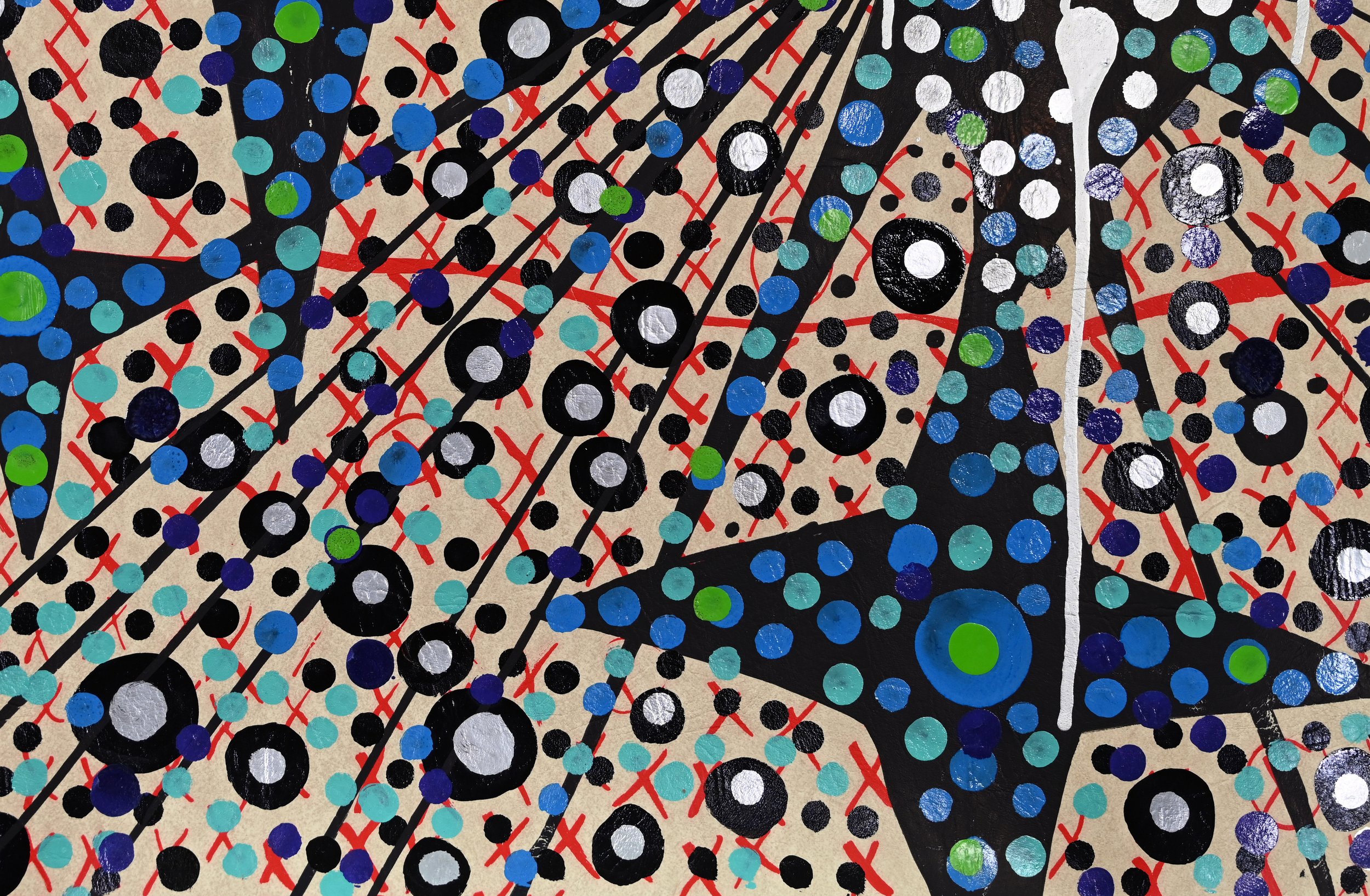 John Hitchcock: Horse Songs
2nd Story
522 W Short St, Lexington, Kentucky 40507
Saturday, September 9th
5:30pm - 8:00pm EDT
Thursday, November 30th
12:00pm - 5:00pm EST
John Hitchcock is a Wisconsin-based artist and musician of Comanche, Kiowa and Northern European descent. Raised in Oklahoma on Comanche Tribal lands, he draws on his personal history to create works that fuse frenetic abstraction with layered allusions to indigenous traditions. Along with the artist's characteristically exuberant mixed-media prints and drawings, Horse Songs features an installation of recent sculptural works that recall the decorative masks Native tribes across the Great Plains adorned their horses. While acknowledging Lexington's renowned horse industry, Hitchcock offers an alternative equine legacy that speaks to the central role these animals have played in Native cultures. Paying homage to the deep bond between the Plains tribes and their horses, and to his horse-mounted Comanche and Kiowa ancestors, Hitchcock's artworks reclaim narratives of resilience and survival.
Artist Statement
"On September 27, 1874, Tonkawa scouts, under the command of Colonel Ranald Slidell Mackenzie, peered into a giant crevice in the High Plains that would come to be known as Palo Duro Canyon. Below them, Comanche, Kiowa, and Cheyenne lodges lined the canyon floor for miles; hundreds of horses grazed the curing grass."
— Henry Chappell, "Bone of Conciliation," Orion Magazine (September/October 2008).
In 1874, the US Military leader Ranald S. Mackenzie ordered the 4th U.S. Cavalry troops to slaughter an estimated 1400 horses and mules in Tule Canyon belonging to the Comanche, Kiowa, and Cheyenne people who had set up camp in Palo Duro Canyon, Texas. This act of genocide contributed to the forced removal of the Comanche people to the present-day Wichita Mountain area of Lawton, Oklahoma, which is my home.
Horse Songs consists of sculptural horse masks and works on paper. I screenprint and paint on a variety of materials such as naugahyde, felt and paper. The images I use are abstract representation of what's above, on and below the land. While painting, drawing and printing. I am thinking about how we contribute to society and the challenges we face currently and in our future. I consider the importance of place, being grounded with oneself and our quest to discover more about who we are as a people.
The artworks for Horse Songs were created to honor, remember, and respect the Comanche, Kiowa, and Cheyenne people and their horses.