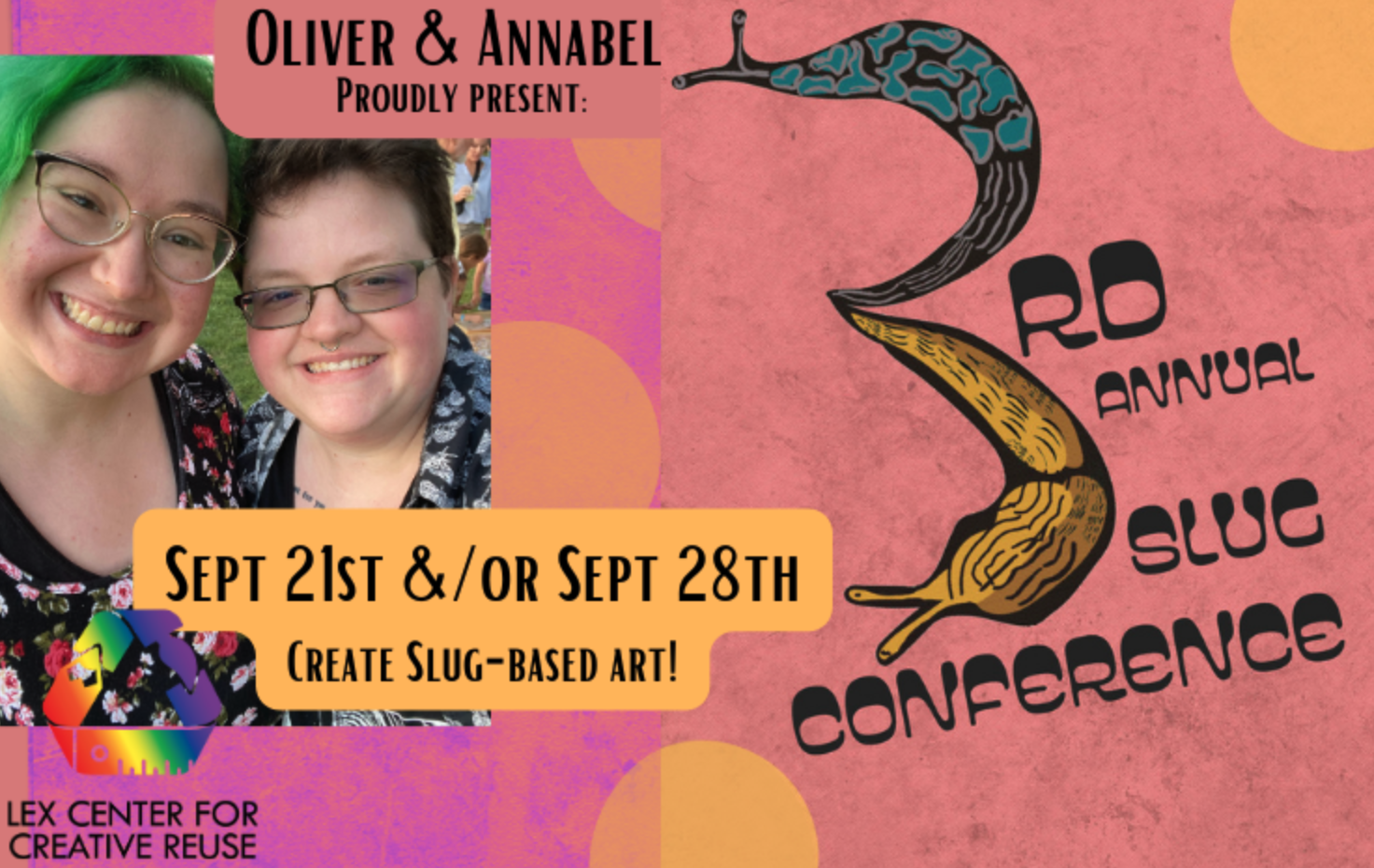 Celebrate the Humble Slug!
Lex Center for Creative ReUse
110 Luigart Court, Lexington, Kentucky 40508
Thursday, September 21st
6:00pm - 8:00pm EDT
Thursday, September 28th
6:00pm - 8:00pm EDT
Admission Fee: $10 suggested price
Update: the 9/21 Slug Collage workshop is cancelled.
Join the Lex Center for Creative Reuse for two workshops celebrating that humble and intriguing creature - the slug!
Oliver and Annabel, our knowledgeable and personable instructors, will guide you through a fascinating journey into the world of slugs. Participants will use a different medium for each workshop to express their love of slugs:
September 21st: Slug Collage! The 9/21 workshop is cancelled.
September 28th: Mixed Media Slugs!
All materials will be provided and you'll have a slug-tastic masterpiece to take home. You will leave with a newfound appreciation for these often overlooked creatures!