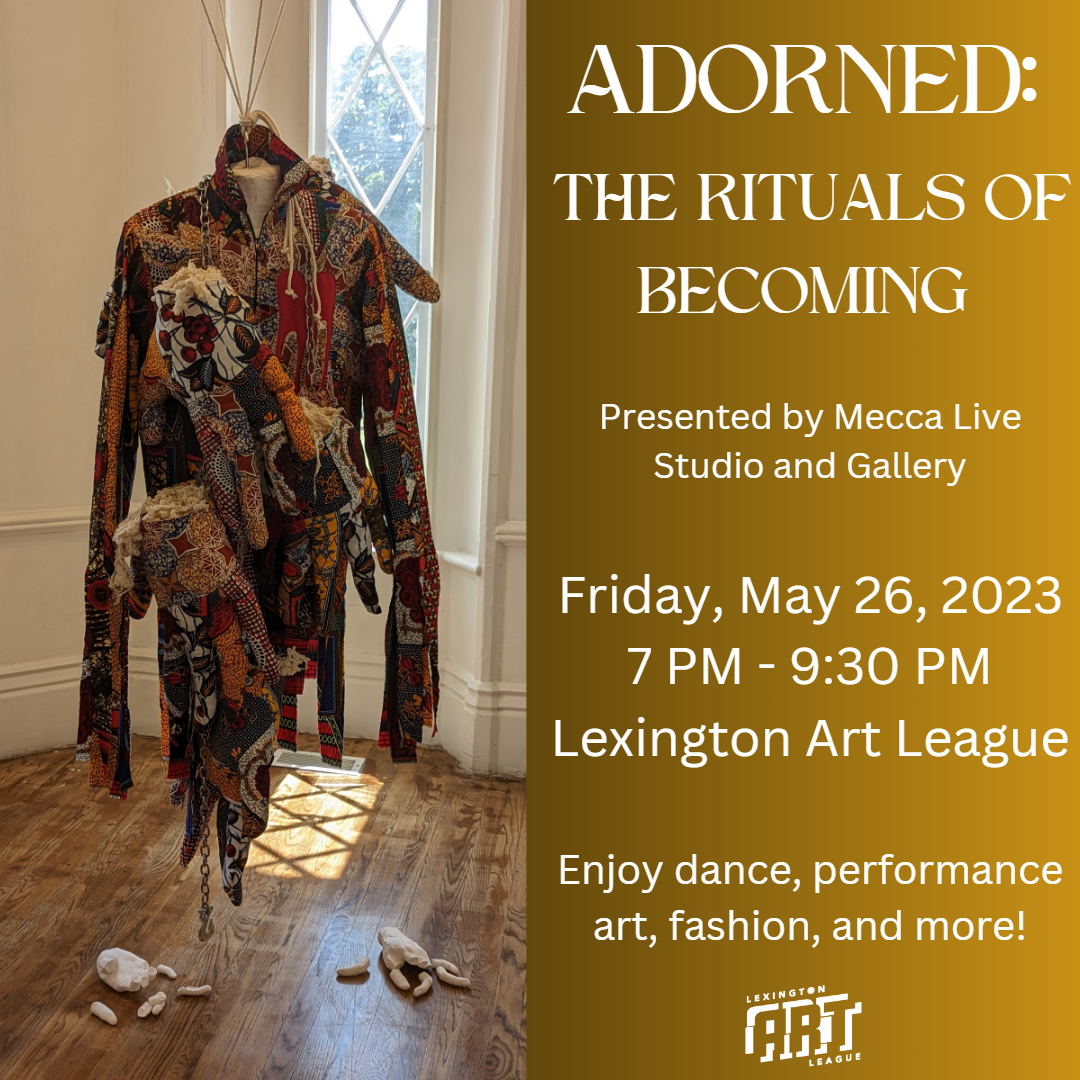 4th Friday @ Lexington Art League- "Adorned: The Rituals of Becoming"
Lexington Art League
209 Castlewood Drive, Lexington, Kentucky 40505
Friday, May 26th
7:00pm - 9:30pm EDT
Adorned: The Rituals of Becoming allows us to explore our relationship with adornment and the ways we present our inner selves to the world through how we decorate our bodies.
Decoration can go beyond mere ornamentation - it transforms and elevates who we are, touching aspects of our hidden selves.
A dancer transforms out of practice gear, steps into make-up and elaborate costuming, and becomes someone new. This "becoming" may be informed by thousands of years of history. We invite you to come as your ideal adorned self and take in the many directions that adornment can travel.
This event is interactive as much as it is spectacular! Take part in our "Naked Lady Party" Runway show, where stylists will help you reach your ideal inner selves. Walk the runway, show off your new look and wear your new look home. Everyone is invited to participate in this interactive fashion event!
Dance, performance art, and live runway shows will entertain you while you peruse fashion, jewelry, and textiles from emerging local designers and take in the fabulous new exhibits installed in the Lexington Art League galleries.
Join us from 7 to 9:30 PM on Friday, May 26, to be ADORNED!
Artists and Performers include:
Rakadu Dance Theatre
Laverne Zabielski
Isaac Couch
Jeanne Vomit Terror
Savané Silver
Jae Stevens
and more....